Token 24 Kilogramm Wertmarken, Jetons Riesenlot Kiloware in 3 Banksäcken !!!

TOP auction
Description
Bitte für die Erhaltung das Bild beachten ! Sie erhalten das abgebildete Lot!   ---- You get the pictured lot! Gebrauchtware, daher kann es sein das der Artikel Gebrauchsspuren hat!
Die Farben können aufgrund von verschiedenen Monitoreinstellungen abweichen. Die Abbildungen sind nicht maßstabsgetreu. 
3 Säcke mit jeweils 8 Kilogramm Token - meist neuere Wertmarken - billige Qualität  - billige Qualität  Wenig ausgefallenes!  
English:  3 bags with 8 kilograms of Tokens = 24 kilograms of Jetons!  - cheap quality!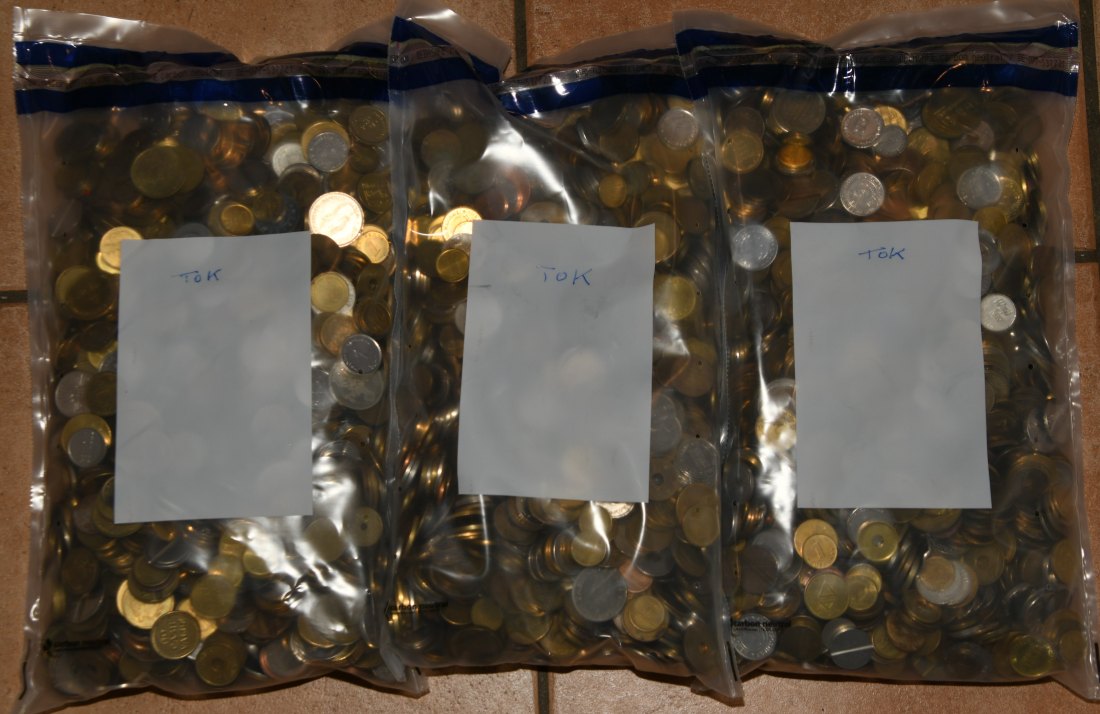 Der Versand erfolgt innerhalb von 2 Tagen nach Erhalt der Zahlung. Der Postweg dauert normalerweise 2-7 Tage in Europa. USA, Asien, restliche Welt meistens über 1 Woche! Zahlung: Ich bevorzuge Überweisung mit IBAN und BIC, oder Paypal.
Country / Region:
5084 Grossgmain, Österreich
Shipping and Handling:
Buyer pays shipping, Shipping within the European Union
Accepted payment methods:
Wire transfer, Cash, Paypal
Start price:

1,00 EUR

Start time:
21. Jun 2022 11:02:11
End time:
03. Jul 2022 19:59:43
Category:
Marks and Jetons > Jetons
Lots & Collections

Item number:
3152537
Page view counter:
164

Copyright 2001-2022, Muenzauktion.com. Alle Rechte vorbehalten.
Mit der Benutzung dieser Seite erkennen Sie die Muenzauktion Nutzungsbedingungen an.
Muenzauktion übernimmt keine Haftung für den Inhalt verlinkter externer Internetseiten.

(Für die neueste Version klicken Sie bitte auf die Schaltfläche Neu Laden/Aktualisieren Ihres Browsers)