Andorra 25 Diners 1991 20. Jahrestag - Bischöflicher Co-Prinz. ECU. Joan D.M. Bisbe D´Urgell
Description
KM# 69
25.00 g., 0.925 Silver 0.7435 oz. ASW, 38 mm. Subject: 20th
Anniversary - Episcopal Co-prince Note: With 0.917 gold inlay,
0.0442 oz. AGW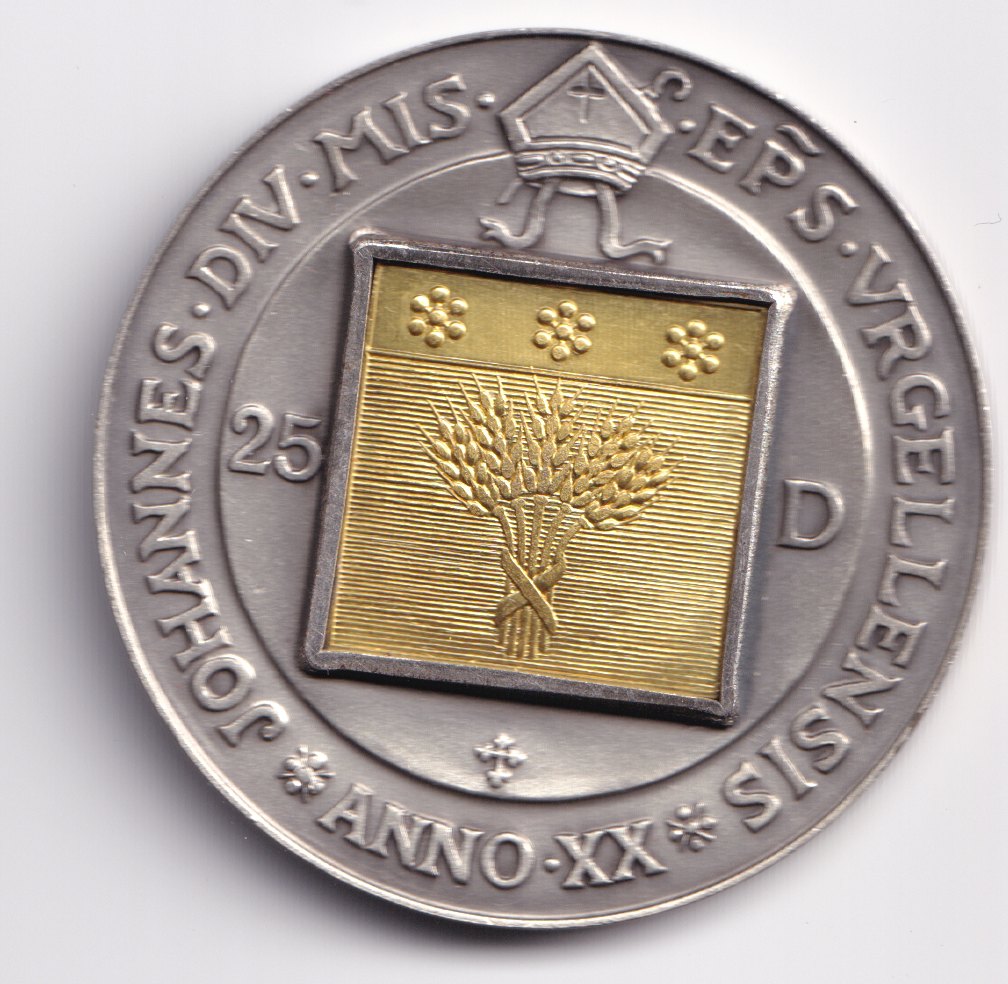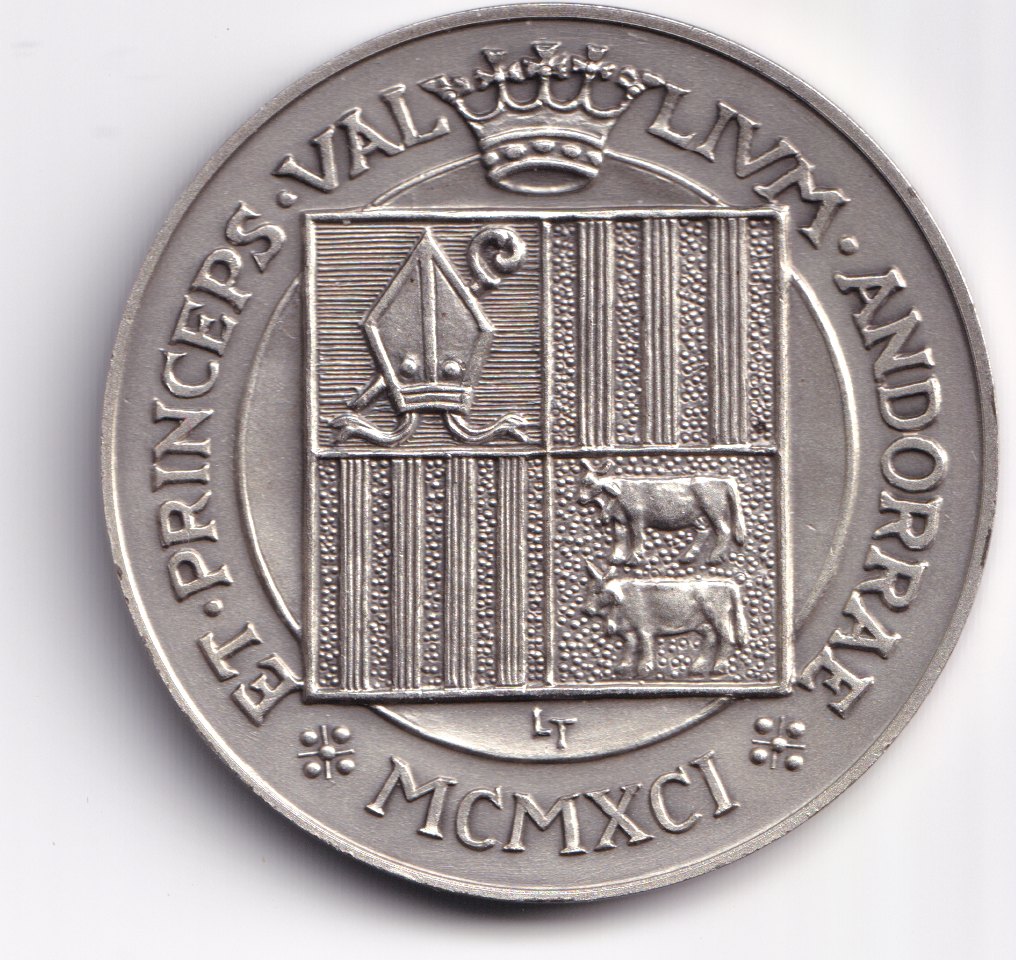 WICHTIGE VERSANDINFO

- Alle Sendungen erfolgen je nach Wert, Gewicht und Zielort der Sendung per Einschreiben oder Kurierdiensten wie GLS/UPS/DHL.
- Es wird empfohlen, die Lieferadresse mit einer Handynummer aktualisiert zu haben.
- Käufer außerhalb der Europäischen Union mussten bedenken, dass für Ihre Sendung Zollpapiere ausgefüllt werden müssen, aber wenn Sie spezielle Lieferanweisungen benötigen, kontaktieren Sie uns nach der Zahlung.
- Sparen Sie Versandkosten! Bei mehreren gewonnenen Auktionen werden nur die Versandkosten nach Gesamtgewicht der Bestellung verrechnet.
********************************** ENGLISH VERSION **********************************
SHIPPING INFORMATION

- All shipments are made by registered letter or couriers like GLS/UPS/DHL, depending of the value, weight and destination of the shipping.
- It is recommended to have updated the shipping address with a mobile phone number.
- Buyers outside the European Union had to bear in mind that customs documents must be filled for your shipment, but if you need special delivery instructions, contact us after made the payment.
- For shipping costs outside the European Union, contact to inform about prices.
| | |
| --- | --- |
| Country / Region: | 08013 BARCELONA, Spain |
| Shipping and Handling: | Buyer pays shipping, Shipping to all countries (worldwide) |
| Accepted payment methods: | Wire transfer, PayPal ( + 4 % Surcharge ) |
| Start price: | 85,00 EUR |
| Start time: | 17. Jun 2022 16:29:30 |
| End time: | 24. Jun 2022 18:12:39 |
| Category: | European Coins before EUR > Andorra |
| Item number: | 3151494 |
| Page view counter: | 140 |

Copyright 2001-2022, Muenzauktion.com. Alle Rechte vorbehalten.
Mit der Benutzung dieser Seite erkennen Sie die Muenzauktion Nutzungsbedingungen an.
Muenzauktion übernimmt keine Haftung für den Inhalt verlinkter externer Internetseiten.

(Für die neueste Version klicken Sie bitte auf die Schaltfläche Neu Laden/Aktualisieren Ihres Browsers)